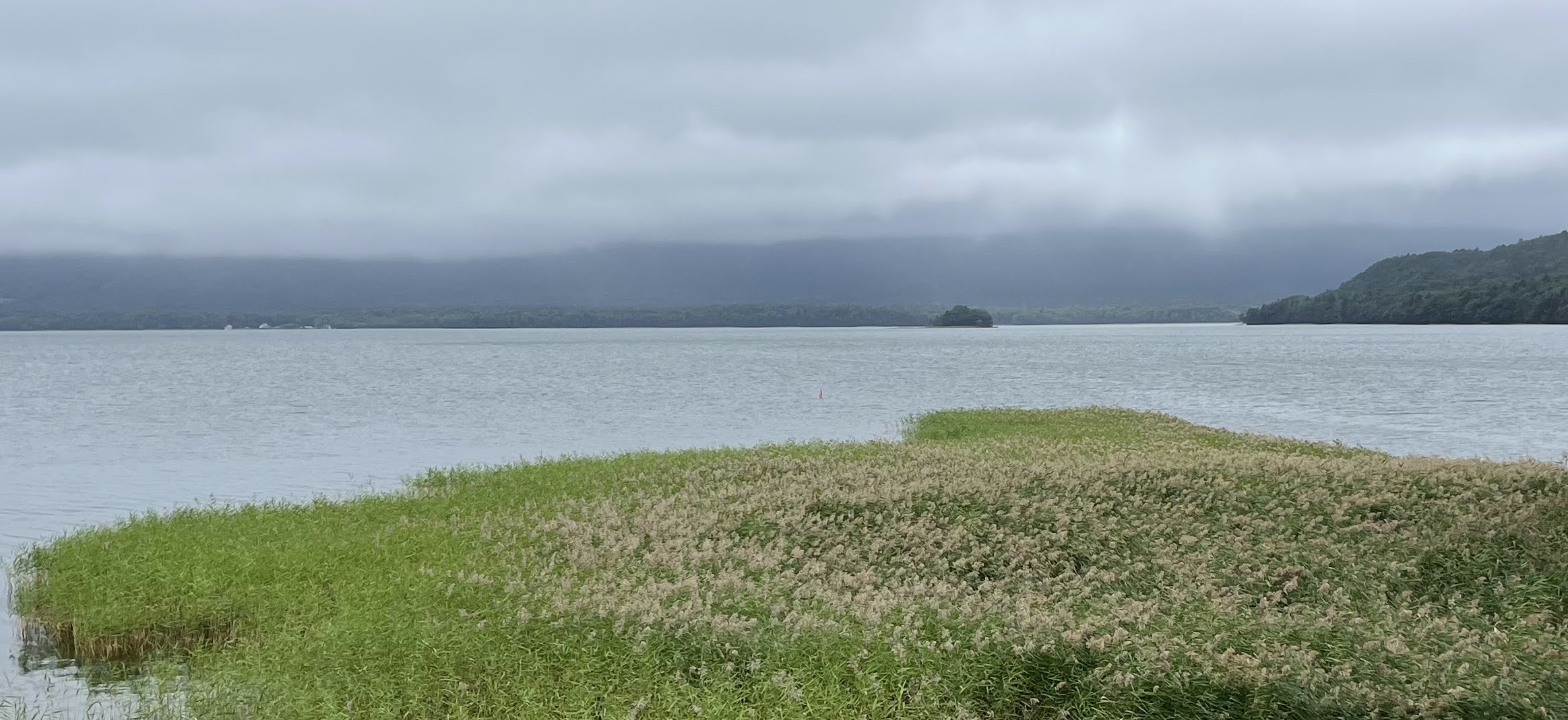 About NMSP2023
This workshop focuses on numerical methods for spectral problems involving differential operators both from the theoretical and application perspective. Workshop topics include, but not limited to, error analysis for finite element methods, rigorous error bounds for eigenvalue problems, and spectral geometry.
All the presentations in this workshop are invited talks.
Venue and date
The workshop will be held at NEW AKAN HOTEL (LINK), Kushiro, Hokkaido, Japan.
This hotel is on the shore of Lake Akan.
Schedule of the workshop:
August 26 : Registration and welcome party
August 27~30: Regular sessions with banquet.
August 31: Regular sessions in the morning only
Registration fee
▪ Registration fee: 35,000JPY. Accompanying person: 10,000 JPY. (For the fee in other currencies, please confirm it in the registration form.)
▪ For people to attend online, the registration fee is: 20,000JPY.
▪ The detail of payment can be found in the registraiton page. (Updated on March 26, 2023)
▪ There is limited support for the participants. Let us know when you fill the registraion form.
Important dates
▪ Early bird registration deadline: April 15, 2023 (The reserved rooms are only avaiable for early bird registrations.)
▪ Deadline for registration and payment:

June 1, 2023

June 16, 2023
▪ Deadline for abstraction submission: June 16, 2023
▪ The registration fee does not change after the early bird deadline.
Registration/abstract submission
▪ The registration and abstract submission forms are ready now on January 28, 2023.
▪ All the presentations in this workshop are inivited talks.
▪ We also accept limited number of contributed talks. Feel free to contact X. Liu for the "invitation code" if you have interest in this workshop.
Confirmed participants
Room reservation
▪ You can select the room reserved by the committee before the early-bird registration deadline.
▪ You can also book the room directly by yourself.
Tourist infromation
Committee
▪ Xuefeng LIU (Niigata University), xfliu.math@gmail.com,

HP

▪ Zhimin ZHANG (Wayne State University), HP
▪ Yan XU (University of Science and Technology), HP
▪ Katsuhisa Ozaki (Shibaura Institute of Technology), HP
Local committee
▪ Xuefeng LIU (Niigata University), xfliu.math@gmail.com, HP
▪ Kota Sekine (Chiba Institute of Technology)
▪ Ryoki Endo (Niigata University)
▪ Lueling Jia (Shandong Normal University)
Thanks
This workshop is supported by bilateral joint research projects (Japan-Chinese) provided by JSPS, and the joint research between LiuLab and the AMECA company.
Last updated: August 31, 2023
Copyright of the cover photo: LINK